TRAVBUZZNEWS, 21 Aug 2021
Trav Buzz News, an exclusive media organization covering the tourism, hospitality and allied industries has announced the launch of HRE 2021 Expo.
The one-day expo is dedicated to Hotel and Resort Business. The event shall be held in Delhi NCR region on 22 Oct 2022.
One day expo shall be in table top exhibiting format and the only objective of the event is to support Hotel and Resort Business. Hence the pricing has been named as Industry Support Pricing.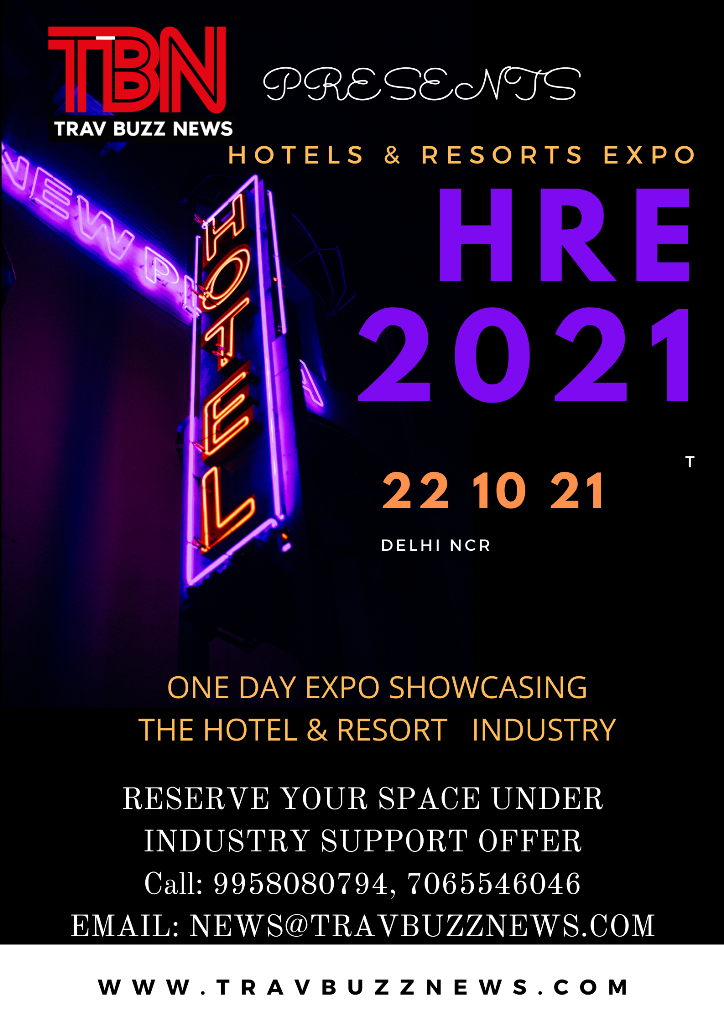 Hotels from all domains including MICE, Business, City Hotels, Conference Hotels are welcomed to participate. In the same way, Resorts from different locations are being invited for this show.
Exhibitors may expect a mix of visitors for the expo including B2B and B2C clients. More information shall be unveiled shortly.
Early bird Offers are valid till 21 Sep 2021